We explore the larger issues of our day

of beauty, truth, justice and duty

We promote thoughtful discussion,

mutual respect and the joy of discovery

We invite the intellectually curious student

to think well about the meaning of life
Cogito Study Groups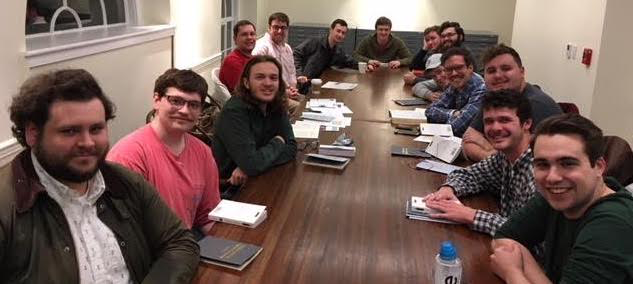 1984: Big Brother is Watching You
Missy Deregibus, Director, is also watching you.
This advanced study group is discussing Orwells' use and power of language, the culture of power and fear, private and public space and finally one last week on the the Brave New World use of Soma and our own culture of distraction and addiction. This group is closed.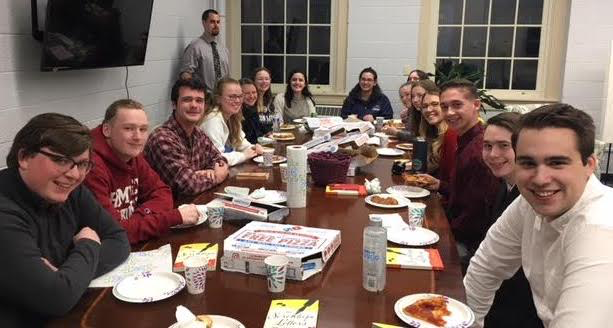 The Problem of Evil
Pilot program with Longwood Honors students. Alert viewers will notice the presence of women in this picture. Dr. Adam Blincoe, Longwood Honors Director is leading this study group examining the theological themes in Screwtape Letters and The Garden of the Grotesque. This group is closed.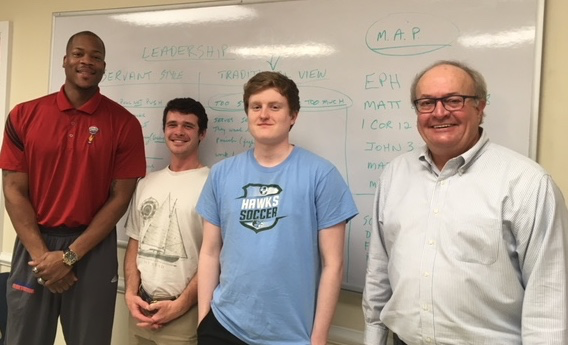 Bible Alive with Alumnus Fred Larmore, class of '64
This bible study takes biblical narratives and examines individual application to daily lives. This class often combines with the personal stories of guest speakers. Meets Tuesday nights at 6:30, College Church 201. This class is open: for more information contact Fred at fred.larmore@gmail.com.