We explore the larger issues of our day
of beauty, truth, justice and duty
We promote thoughtful discussion
mutual respect and the joy of discovery
We invite the intellectually curious student
to think well about the meaning of life
Study Groups
Anselm's Circle
This study group seeks to systematically explore many of the big questions of faith and life, including (but not limited to!) the following:
Do faith and reason conflict?
Does God exist?
Was Jesus more than a man?
Are the claims of Christianity arrogant?
What about the problem of evil?
And the perennial question, if you were a brain in a vat, could you know?
This study meets for one hour a week. WARNING: this study is not for the faint-hearted. However, it is open to big thinkers of all (or no) faith positions, and is truly a discussion group. To paraphrase Abraham Lincoln, for those who like this sort of thing, it is just the kind of study they would love! Because of the systematic, cumulative and challenging nature of this discussion, it is closed after the first few sessions. For more information, contact Missy DeRegibus at missyd57@gmail.com.
Ancient Christian Apologetics
This reading group provides an overview of some of the works of some early Christian theologians–Tertullian, Origen, Augustin, Anselm, and Aquinas, to name just a few! In reading these authors, this group also seeks to engage the following questions (among others):
In what kinds of ways can people know about God or other transcendent realities?
What is true human happiness, and where might it come from?
How can people from different religions engage and debate with one another?
How might Christianity relate to issues in politics and culture?
This group meets on Monday evenings. For further information, contact Dr. Jarrett Knight at jwknig@email.wm.edu.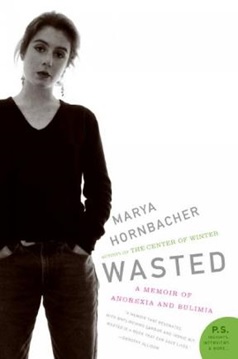 Hungry Souls and Empty Bodies: A Memoir of Anorexia and the Book of Ruth
Members of this study group will read Marya Hornbacher's book Wasted alongside the biblical book of Ruth to explore what it means to be spiritually and physically hungry or full.
This group meets on Monday evenings through Zoom and is open to the broader Cogito community. For more information, contact Amanda Knight at amanda.abernathy.19@gmail.com.
Evil in Space
This group will read and consider the theology of the first two books in C.S. Lewis' science fiction trilogy (Out of Silent Planet and Perelandra). It will pay particular attention to the nature and problem of evil as presented in Lewis' stories. For more information, contact Dr. Adam Blincoe at blincoeam@longwood.edu.